Year 3
Autumn 2023
We have had a wonderful start to our first term in Y3, and it has been lovely to see the children settle in so well after the summer break. Our new class team are most certainly ready to start our Y3 learning journey, which you can see an overview of here.
Following our 'get to know you' poetry tasks, we will be using Stone Age stories to inspire us in our first creative writing unit in English. We will be focusing on using interesting and effective vocabulary to capture the attention of our readers.
Alongside our weekly spellings that can be accessed on Seesaw and EdShed, we will be focusing on GAPS targets including; vowels and consonants, a or an, nouns, adjectives, and verbs. We will continue to read in groups during Guided Reading. We will also follow the adventures of Flat Stanley in our whole class reading sessions, where we will take part in group discussions and complete comprehension tasks.
Our Maths topics this term include; place value, addition, subtraction, and multiplication. We will support our learning in class with the use of concrete apparatus and pictorial representations.
This term's topic is Stone Age through to Roman times. We will work to understand the chronology of prehistory and compare the differences in daily life, food and houses. We will also look at the Roman Empire and its impact on Britain. We are looking forward to creating our own versions of Stone Age cave paintings in our Art lessons linked to our topic.
In Science, we will be participating in investigations to explore the properties of different rocks and soils. In the second half term, we will be learning about magnetism.
Summer 2023
Wow! We are in our final term already, where does the time go? The children are making fantastic progress and continue to impress us all the time.
This term, our Geography topic is 'Angry Earth'. We will be studying earthquakes and volcanoes and will do a small amount of work on tsunamis. We will locate where these natural disasters are most common using historical data to help us. Within the topic, we will think about the impact these events have on humans and the environment. We will analyse photographs and complete craft and art activities too.
In Maths, we will complete our work on shape before moving onto division, fractions and weight. We will also revise our previous work and plug any gaps we have identified during our maths assessments.
In English, after half term, we have a new class book for our whole class guided reading sessions at the end of the week; Iron Man. Each week we will continue to complete a reading comprehension with the focus on inference, summarising and explanations. In writing, we will continue our work on prepositions, conjunctions and using and punctuating speech. Linking with our topic work, we will be writing non-chronological reports and explanations.
In Science, we have started our new unit of work, Plants. During the unit, we will work to identify parts of a plant and their functions, set up investigations to explore what plants need to grow well and be healthy and explore how water moves around a plant.
In Computing we will be using desktop publishing software to make careful choices about font size, colour and type to edit exisiting templates. After half term, we will complete another programming unit, building on prior learning relating to sequencing.
Full details of the learning taking place this Summer Term can be found here.
Spring 2023
The children have returned to school with a fantastic attitude to learning and we can't wait for another excellent term filled with lots of hard work.
This term our Geography topic is 'Where are we in the World?' We will be naming different parts of the Earth from continents, to countries, to learning capital cities. We will be learning map skills and using positions on an 8-point compass. The children will discover the features of villages, towns and cities and make comparisons. The children will be able to describe what Dronfield is, what it is like, why people live there and describe where it is geographically.
Our Maths topics this term include: time, length, subtraction, multiplication and statistics. In time, we will be learning the months of the year, the length of different days and using calendars. Length will involve converting units of measure and measuring perimeters. Column methods will be used in subtraction and multiplication. For statistics, we will learn how to interpret data represented in pictograms and tables.
In English, we will be using the short film 'The Present' to develop characters and learn how to use methods such as 'show don't tell' where we will describe body language to show how our characters are feeling. The children will learn how to write instructions with enticing introductions. Limericks and free verse poems will be analysed and written too.
Our class book is Cliff hanger by Jacqueline Wilson - this will be used to complete our VIPERS work as well as weekly reading comprehension. The children will also continue to learn about nouns, adjectives and verbs as well as learning about prepositions and conjunctions.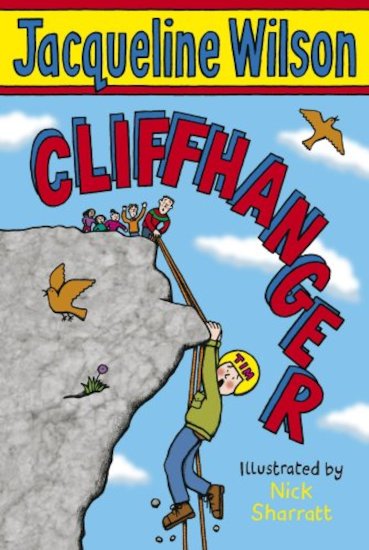 In Science, our topics include; Animals including Humans and Digestion. The children will be developing their scientific skills and will propose questions and design investigations. We will also do work around the Eatwell plate and learn why it is important to be healthy.
In Life Skills, we will be exploring what makes a healthy relationship and how we can keep our minds and bodies healthy. In French, using Language Angels we will work on greetings, counting to 12 and colours. In RE, the children will learn about why the Bible is important and explore why people pray. In Art, we will work on drawing in perspective. Then after half term, in DT, we will be designing and making picture frames.
We can't wait to see what the children achieve and know they will continue to work their socks off. For more detail about all the subjects covered this term please click here.