Year 3
Summer 2022
We can't believe we are already in our final term of the year. It is flying by but the children are continuing to impress us daily.
This term, our Geography topic is Angry Earth. We will be studying earthquakes and volcanoes and will do a small amount of work on tsunamis. We will research historical natural disasters and locate where these happened. Within the topic, we will also look at the scientific aspects too and will complete some arts and crafts work.
In Maths we are moving moving onto division, fractions and weight. We will also revise our previous work and plug any gaps we have identified during our maths assessments.
We are using The Secret of Black Rock by Joe-Todd Stanton for our English work. We will be 'chotting', sharing and collecting ideas and using Jane Considine's method of sentence stacking. The children really enjoyed using this method in the Autumn term so they are excited to be using it again. We are also starting a new class reading book during Guided Reading; Iron Man.

In Science, we will start with our unit of work, Plants. We will work to identify parts of a plant and their functions and set up investigations to explore what plants need to grow and how water moves around a plant.

Last half term, we started adding leaves to our 'growth mindset tree' when the children showed a positive attitude to the learning or achieved something they had been working hard on. As you can see we have a very full tree. Well done Y3! We have also been working on using the 5 B's - Buddy, Books, Board, Brain and Boss to help us with our learning. We have had a big focus on not giving up when we find things hard. Full details of the learning taking place this Summer Term can be found here.
Spring 2022
After a fantastic first term in Year 3, we are all excited to continue all our hard work.
This term, our Geography topic is 'Where are we in the World?' We will be using positions on an 8-point compass and learning map skills. We will be naming different parts of the Earth from continents, to countries to learning capital cities. The children will make comparisons between local settlements and discover the features of villages, towns and cities.
In Maths, we are learning the written methods for subtraction, multiplication and division. We will learn how to interpret data in a statistics unit and times tables will be a focus too. Nearer to Easter, we will move onto fractions and shape. Each week we will work on our problem-solving and investigational skills too.
Our English work will be based around the short films; 'The Present' and 'Marshmallows' this term. We will be learning how to 'show not tell' how characters are feeling by describing their body language and actions to show how they feel rather than using the emotion adjectives. We will be writing non-chronological reports and action sequences. Our VIPERS work will be based on the Jacqueline Wilson book; Cliff hanger'.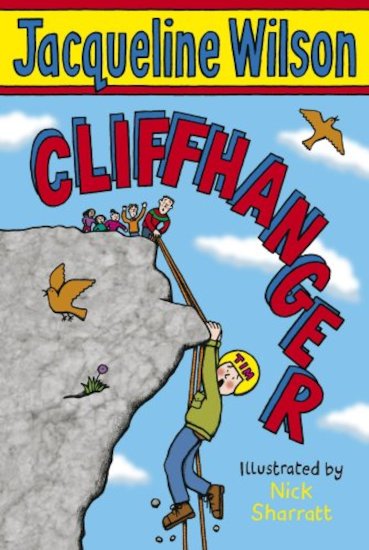 In Science, our topics include; Animals including Humans and Digestion. The children will be developing their scientific skills and will propose questions and design investigations. We will also do work around the Eatwell plate and learn why it is important to be healthy.
In Life Skills, we will be exploring our emotions and do work on what makes a healthy relationship. In French, we will continue our work on greetings, counting to 12, saying how old we are and where we live. In RE, the children will learn about why the Bible is important and explore why people pray. In Art, we will work on drawing in perspective. Then after half term, in DT, we will be designing and making picture frames.
We can't wait to see what the children achieve and know they will continue to work their socks off. Full details of the outline of the term can be found here.
Autumn 2021
The children in Year 3 have come back from the Summer holidays full of excitement and eagerness to learn. We have been very impressed with how well they have settled in. An outline of what we are learning in the autumn term can be found here.
In English we have started our new unit of work on Stone Age Boy. We are focussing on using interesting and effective vocabulary.
In GAPS, we will be learning about vowels and consonants, a or an, nouns, adjectives, verbs and prepositions. A selection of the Y3/4 spellings will be practiced weekly along with learning the rules for the /k/ ending.
The children continue to read in groups during Guided Reading and in addition to this they will complete comprehensions based on our class book; Flat Stanley.
Our Maths topics this term include; place value, time, addition and subtraction. The children will be trained in the use of concrete apparatus and pictorial representation to help their understanding. The Year 3s have already made a great start at this and we are looking forward to seeing their skills develop as we learn new concepts.
This term's topic is Stone Age through to Roman times. We will work to understand the chronology of prehistory and compare the differences in daily life, food and houses. We will also look at the Roman Empire and it's impact on Britain. We are looking forward to creating our own versions of Stone Age cave paintings in our Art lessons linked to our topic.
After half term we will be starting our exciting DT project, learning the skills required to make our own Christmas Banner.
In Computing, we will be learning about keeping ourselves safe online and the basic skills of formatting. In Music we will be doing pulse and metre and developing our own body percussion piece. In RE, we will be exploring festivals and celebrations and in French we will start with greetings, numbers, birthdays and describing ourselves. The children will learn about travel and rotation in PE and then move onto our dance unit.
With lots of exciting things happening, it promises to be a brilliant term.